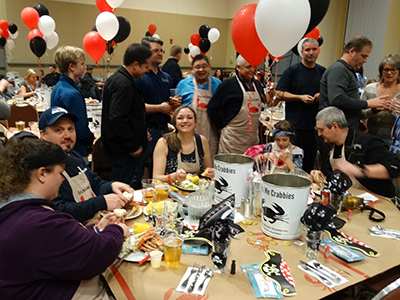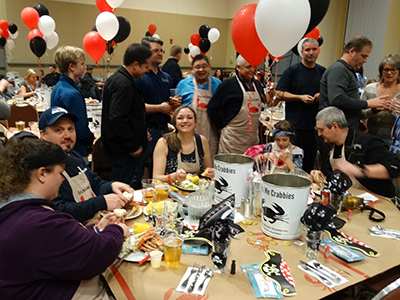 SMACNA-WESTERN WASHINGTON DID IT AGAIN!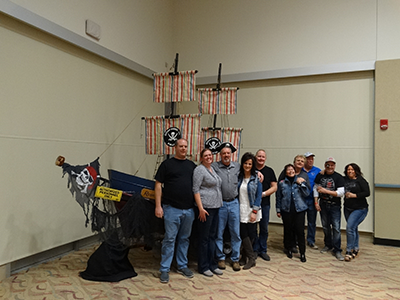 More than 350 members and guests enjoyed mouthwatering crab, consuming over 750 lbs, in addition to the beer and wine at SMACNA-WW's 2017 Annual Crab Feed held at Ocean Shores Convention Center, Ocean Shores, WA. This year's event was an extra thrilling evening with the added after party extension, which included a live performance by the band Ready or Not.
This was also the first-ever pirate theme costume contest—the winners were Vanessa Carman with Hermanson Company and her boyfriend Dave Almerigi; and, Giovanni Benson who is the son of Derek and Beth Benson and grandson of Gary and Jane Benson with PSF Mechanical.
Mark your calendars for next year's Crab Feed at Ocean Shores, February 2, 2018.  
You will not want to miss it. ♣