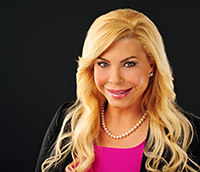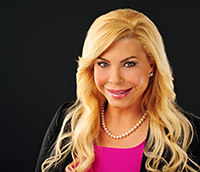 SMACNA-Western Washington is pleased to announce its partnership with Point One Media Inc. to publish its quarterly magazine, Sheet Metal Journal-Western Washington (SMJ-WW). This glossy, full-color publication will replace the association's current newsletter and provide a new and exciting way to showcase members' work, discuss changes and updates from SMACNA, and connect members, affiliates, and customers.
SMJ-WW will be published on a Winter, Spring, Summer, and Fall calendar including the same columns, events, and news previously available in the newsletter, as well as additional articles and feature stories on topics relevant to our industry. We are always looking for new content, so please email your ideas and suggestions to Carrie Heinrich  at cheinrich@smacnaww.org and cc Jessica Kirby, editor, at jkirby@pointonemedia.com.
The Year Ahead
The industry is off to a great start in 2017, and we expect nothing short of fantastic as the year unfolds. SMACNA contractors thrived in 2016, growing their hours over 15 percent—a success we attribute to a President, Executive Committee, and Board of Directors that effectively and efficiently lead our organization.
SMACNA-WW is thankful for its active Trustees on the Joint Apprentice Training Committee (JATC), led by Co-chair Dean Fox and Administrator Don Steltz. We have exciting new programs underway, including SMART Heroes—a specialized training providing an entry into the sheet metal industry for our veterans.
Our committees and trusts meet regularly on issues concerning pension, healthcare, training, legislative affairs, education, safety, and technical issues, which help to navigate the direction SMACNA-WW is heading.
New President and Programs
It is our pleasure to introduce our new president, Brian Fluetsch, president and CEO of Sunset Air Inc. in Lacey, Washington. Brian has been active in the industry and business, and dedicated to his community for years. We welcome Brian to his new position and invite you to read more about him on page 6.
SMACNA-WW is always striving to provide new events and programs for its members, and has a number planned for this year, a few of which have come together with remarkable success.
The Crab Feed was a wonderful success, drawing 350 members and guests who feasted and then later danced the night away to a local band. See page 10 for photos and more information.
SMACNA-WW hosted a three-day Labor-Management Leadership Training event with Kevin Dougherty, who was very well received and garnered rave reviews. We will definitely have him back. With his in-your-face style of training and small intimate classes, Dougherty creates meaningful opportunities to bond and develop lasting partnerships between labor and management. We also held a Supervisory Seminar in March with Nic Bittle focusing on effective and efficient leadership.
Coming Next
Coming up April 27 is the Mechanical Contractors' Association-WW (MCAWW) and SMACNA-WW joint membership meeting. This event marks a new, exciting way to align each association and network with industry leaders. Keni Thomas will be the keynote speaker—learn more in our flyer on page 7.
The SMACNA Membership event in June at ACME Bowl will include a SMAC-YA Group joint networking / membership event—it is time to bring all the SMACNA generations together for food, fun, and friendly competition.
We welcome your input and feedback on our new publication and our events. ♣