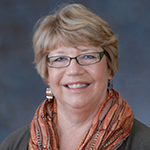 On January 8 the Legislature will return to Olympia for a short 60-day session. But there has been a major change since they left town after a prolonged 2017 session six months ago.
The Democrats wrested away control of the Senate from the Republicans with a win in the 45th district special election in November. It has been six years since Democrats controlled both Houses of the Legislature and the Governor's chair. But the majorities will be razor thin in both the Senate and House. In the Senate the Democrats will have a 25 to 24 majority and in the House they will have a 50 to 48 majority.
Needless to say, the Democrat leaders will be dealing with pent up demands from their mainstay bases—labor and environmentalists—and from their own members. Since 2018 is an election year for the entire House and half of the Senate, they will have to manage the issues carefully to maintain control.
Senator Karen Keiser, a long time Democrat Senator from SeaTac and Des Moines, will chair the renamed Senate Labor and Commerce Committee. She has indicated she will be thoughtful in looking at the more controversial issues, but will take on some changes she thinks are needed right away. One of her priorities will be increasing the number of employees who would be eligible for overtime pay. A federal court overturned an Obama executive order dealing with this issue. She will also try to pass an equal pay bill, a bill backed by many technology companies.
There is a lot of national and local discussion on sexual harassment. Senator Keiser may introduce legislation a proposal that would allow a waiver to nondisclosure agreements that are typically used when sexual harassment cases are settled. Continuing with her efforts on the 2017 family leave law that she helped broker, the new Chair may explore a bill to allow portable benefits. Of particular interest to contractors, Senator Keiser wants to explore workforce development by using apprenticeships for occupations outside of construction. This is an issue SMACNA will watch carefully.
Despite the healthy economy, revenue will be a continuing topic of conversation. There will be proposals to do a tax on carbon emitters, a tax on capital gains, and an increase in local tax authority. All of these proposals will be difficult to pass due to the thin majorities and looming elections. It is possible that the Legislature may make some adjustments to the property tax part of the education-funding plan adopted in 2017. This is the plan to meet the McCleary court case mandate to fully fund basic education.