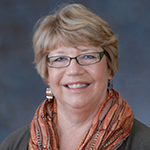 Besides dealing with the well-publicized issues like education funding, the Legislature passed a number of bills related to contracting procedures this session.
Subcontractor's option to bond retainage
One of the last bills to be signed is the most important contractor bill that passed this session. HB 1538 gives subcontractors the ability to use a bond for retainage instead of cash on public projects. The new law allows a subcontractor to ask the prime contractor to provide a bond for the subcontractor's portion of the retainage. Since retainage can be as much as five percent and can be held until all claims are resolved, subcontractors may have to wait a number of months to get their cash back. Bonding retainage means subcontractors have less money tied up in a project.
The new law stipulates:
The prime contractor must provide a bond for the subcontractor's portion of retainage if the subcontractor requests this option.
The subcontractor must pay for his/her portion of the bond premium.
The bond must be accepted unless the public body shows good cause for refusing to accept it, the bond is not commercially available, or the subcontractor refuses to pay his/her portion of the bond premium.
This new law will be a great benefit to SMACNA contractors. SMACNA worked along side the Mechanical Contractors Association, the National Electrical Contractor Association, the Conference of Masonry Contractors, and the Building Trades Council to get the bill through the process. The Associated General Contractors (AGC) and the National Federation of Independent Businesses (NFIB) opposed the bill.
Small contractors and minority contractors
Two new laws are aimed at improving access for small contractors and minority contractors.
SB 5734 reduces the retainage burden for contractors working on small public projects with the following changes:
Increases the threshold amount of a public works contract allowing a public entity to retain a percentage of payment in lieu of requiring a surety bond from $35,000 to $150,000.
Decreases the percentage of the amount of a public works contract retained by the public entity in lieu of a surety bond from 50 percent to 10 percent.
Increases from $100,000 to $150,000 the amount of a contract for which a public entity may accept full payment and performance bond from an individual surety.
SB 5631 requires the University of Washington to be more proactive in including the Office of Minority and Women's Business Enterprises in the alternative contracting process for construction of critical patient care or specialized medical research facilities. It also removes the expiration date for the UW's alternative contracting process.
Responsible bidder and other contracting laws
SB 5301 amends the low responsive bidder law. It adds a requirement that the bidder cannot have been found in violation of: wage payment requirements, minimum wage payment, or proper wage deductions for benefits and contributions. Violations of any of these laws within a three-year period preceding the bid solicitation will make the contractor ineligible to be a low responsive bidder for public works contracts and for goods and services contracts.
HB 1395 allows public transportation benefit districts (public transit agencies) to use job order contracting. Job order contracting is a process where a public agency hires a contractor to perform a variety of public works over a fixed period of time, not exceeding four million dollars a year. Individual work orders are limited to no more than $350,000.
Job order contracting is available to the state, larger cities and counties, and other local governments.
SB 5036 authorizes a public utility district to procure public works with a unit priced contract for completing anticipated types of work based on hourly rates or unit pricing for one or more categories of work or trades.