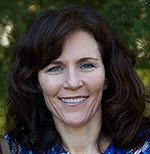 Recently, the National Academy of Social Insurance (NASI) released its annual report on workers' compensation benefits and costs for each state using data from 2015, the most recent year available. Washington's workers' compensation benefits
were the most expensive per covered worker at $788.62 with California ($751.70) and Alaska ($719.93) as second and third, respectively. This marks the eighth consecutive year where Washington led the nation in this metric. In terms of benefit costs per covered wages, Washington was fourth at $1.40 per $100 of wages. This metric of benefits is most helpful in comparing costs across states.
The report also measures the costs associated with each state's workers' compensation system, and, for the first time, it includes the employee portion of premiums in this calculation. Employers may deduct these premiums from employee paychecks, and previous reports had failed to include these very real costs. For example, the 2016 report listed costs per $100 of benefits for 2014 as $1.34, but the 2017 report, which includes employee costs, gives the cost for 2014 as $1.65 per $100 of benefits. Because this metric does not control for the differences in the composition of industries within a state, it is less useful for comparing the systems of different states. Cost is best used for looking at Washington alone.
Some Progress toward Rate Reduction
Since a high of $1.80 per $100 of covered wages in 2011, costs in Washington have declined. The Department of Labor & Industries projects a 2.5% decrease in premiums for the coming year, but the Department could reduce rates by 5.9% and still break even for 2018. The Department appears to be focused on ensuring robust reserves. The rate reduction is still good news for employers.
Employers Must Aggressively Work to Lower Their Claims Costs
Although rates are projected to decrease in 2018, the costs of workers' compensation in Washington will remain high for employers. Every claim has the potential to be expensive, and the sum of a few bad claims can really impact an employer's rates. Accordingly, aggressive and proactive steps to control costs are needed to remain competitive and profitable.
A prudent first step for employers to ensure effective action on all claims is to designate an in-house employee as the point person responsible for workers' compensation. This employee is frequently a person in the human resources or safety department who is well-positioned to address wage and return-to-work issues. Participation in a retro group is another good step, because it allows for refunds for the group and typically includes a third-party administrator for day-to-day claims management. This dedicated assistance minimizes the chances of issues slipping through the cracks and can resolve some more complicated claims. Finally, a skilled attorney is a great resource for claims that are problematic, costly, or likely to spiral out of control. If the attorney is retained early, she can limit the addition of questionable conditions or treatments as well as unnecessary time-loss payments. If you wait to retain an attorney until after the claim begins spiraling out of control, her services may be more expensive and the chances of success decrease. You should almost always have legal representation once issues are on appeal to the Board of Industrial Insurance Appeals.
Summary
Washington remains one of the most expensive states in the nation for workers' compensation costs. Employers must be proactive on claims and assemble a strong defense team to keep claims costs down and remain competitive.